IAKO MOŽDA VI NIKAD NISTE PRISTUPLI PORTALU E-POREZI JER TO ZA VAS RADI KNJIGOVOĐA, VI KAO OSNIVAČ FIRME NAJVEROVATNIJE IMATE TAKOĐE PRISTUP.
Potrebno je da imate čitač smart kartica (ili kako ga kod nas zovu čitač lične karte).
Potrebno je takođe da imate biometrisku LK sa učitanim sertifikatom i da znate svoj pin za LK.
Ako nemate čitač smart kartica, on se može kupiti u svakoj bolje snabdevenoj prodavnici računarske opreme.
Ako nemate sertifikat na ličnoj karti onda možete otići do najbliže ispostave MUP-a da vam upišu (to se obično odmah završava). Ako ne znate da li imate sertifikat na LK možete proveriti to preko aplikacije ČELIK
Ukoliko imate gore navedene elemente potrebno je da instalirate aplikaciju ePorezi sa sajta poreske uprave.
---
– logujete se na e-porezi
---
– odabere se pravni subjekat (ako ih imate više)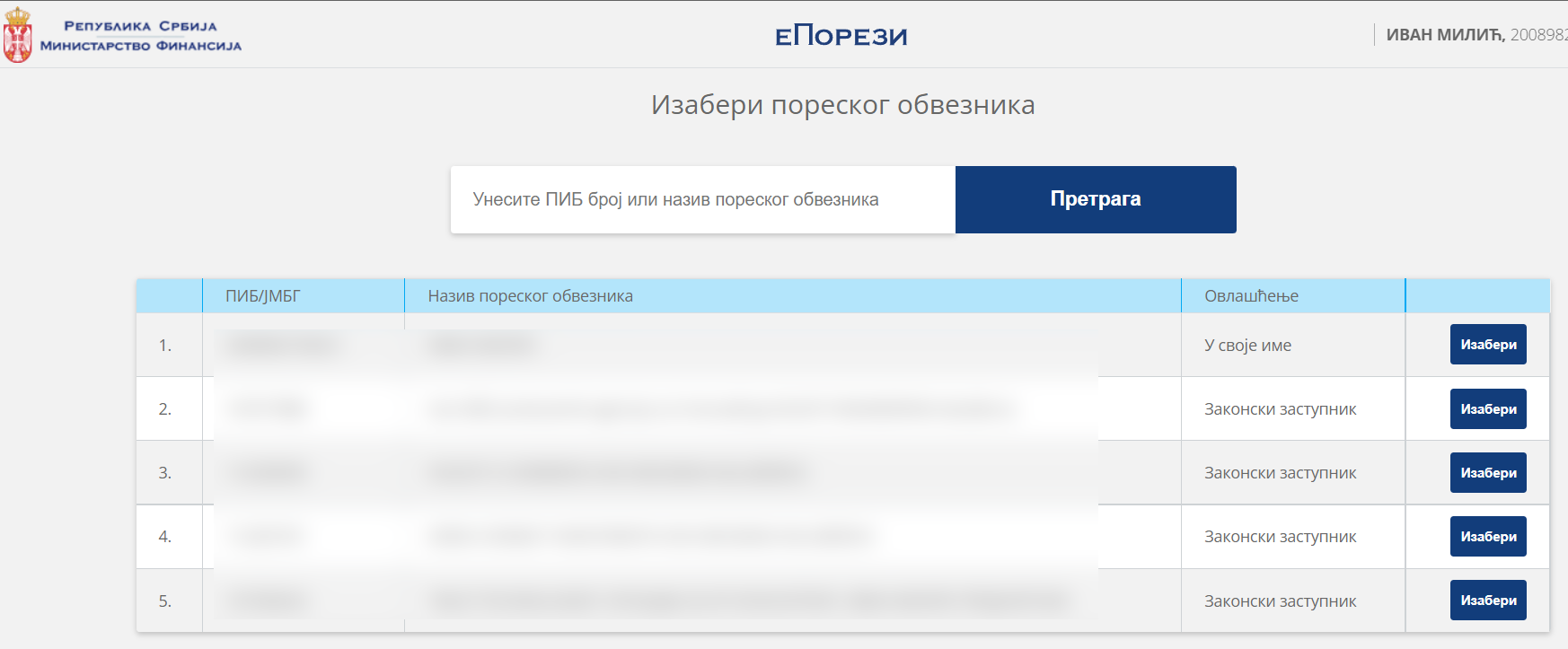 ---
– u listingu opcija idite na ESF (na početku liste), dolazi se de recapch-e koju treba proci

---
– Kada se uđe na TAXCORE portal ide se na Administratcija->Zahtevi za izdavanje bezbednosnoh elemenata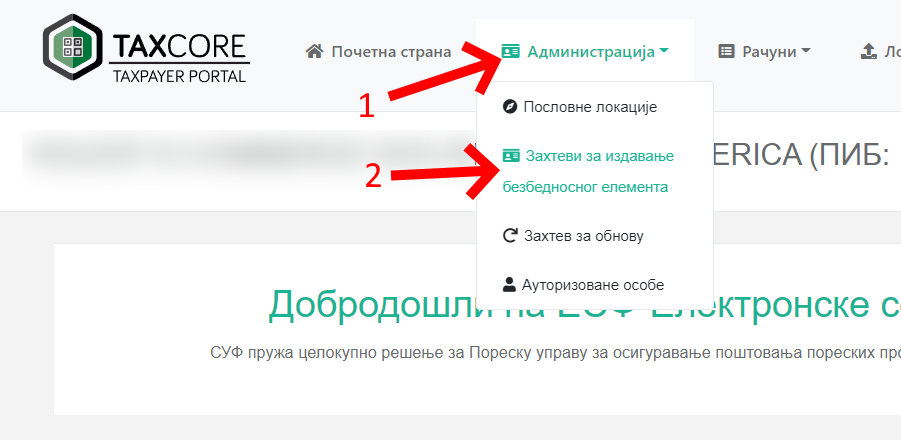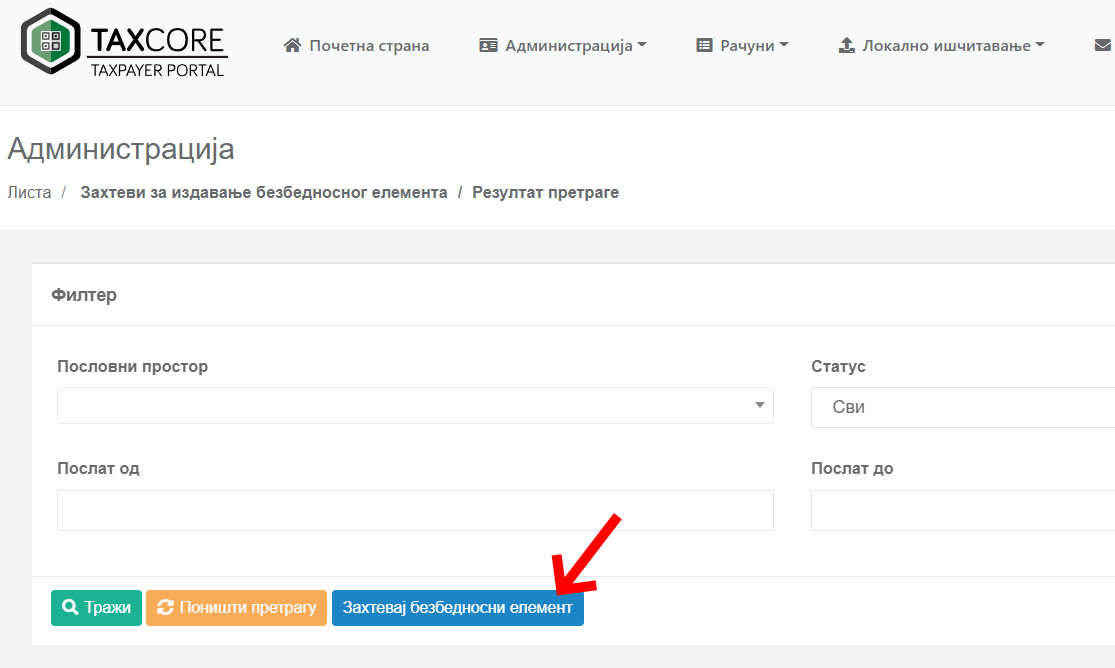 ---
– Klikunuti na dugme "Zahtevaj bezbednosni element"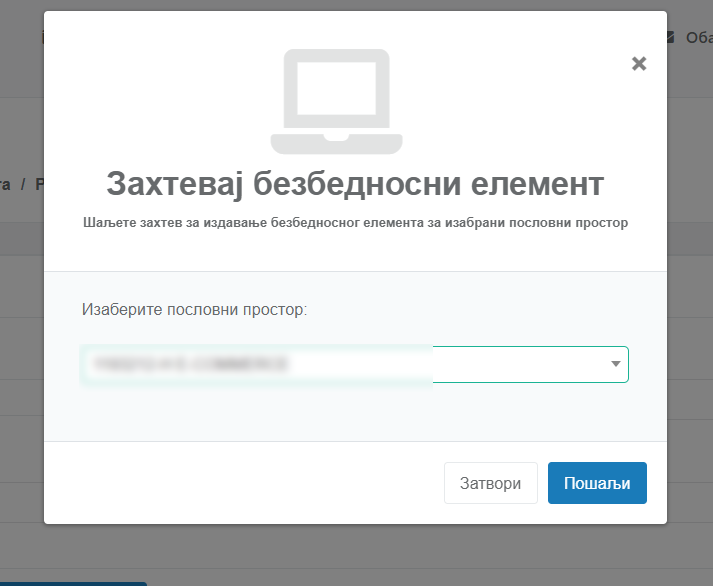 – Na fromi skroz dole postoji dugme + pod sekcijom "Sertifikati". Klik na ovo dugme pa uneti lozinku i PAK (ili ostaviti ponuđene vrednosti)
– Kad već ovo radite možete da zahtevate i pametnu karticu ako vam slućajno zatreba. Za to kliknuti na dugme "+" u sekciji pamete kartice.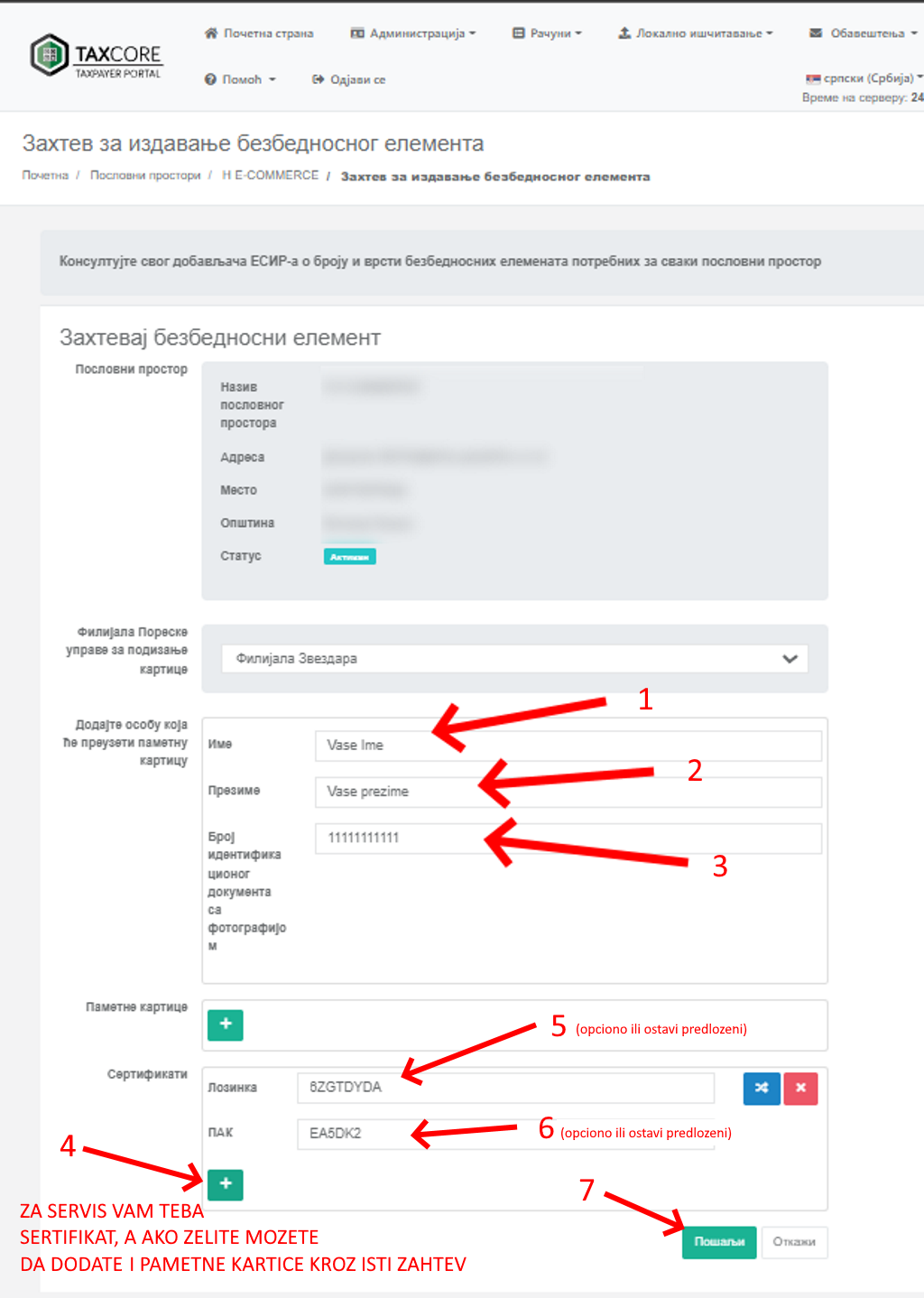 ---
– Poslati zahtev
---
Sutra ujutru će u poreskom sanducetu biti PDF sa linkom za prezimanje sertifikata (sertifikat može samo jednom da se skine – posle toga link postaje ne-upotrebljiv. Doduše nije teško pribaviti opet novi ali se čeka opet 1 dan. Uredno preuzmite fajl na svom PC-u i postavite ga na neko sigurno mesto.)